Hat Sizing Guide
The turn of the seasons should serve thorough cleaning of the wardrobe. The extra time spent at home should be used to restore order to clothes that are already in it and a prudent approach to buying new ones. Our editorial guide on fashionable shoes and clothing will be enough to help you in building a complete wardrobe for the coming months. Minimalists will appreciate it (not only!).
1. Functional and stylish sweatshirt - Adidas
For obvious reasons, in the spring of 2020 convenience is above all price. Hence the soft sweatshirt with a loose cut at the beginning of our seasonal toolbox. The perfect one should not only be comfortable, but also very versatile.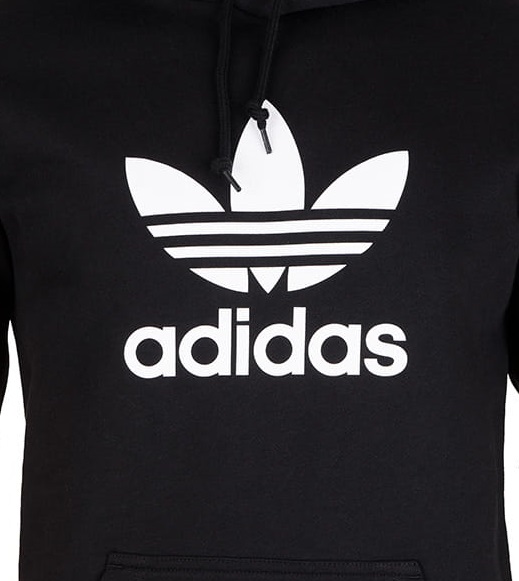 Sweatshirt from Adidas from the ADICOLOR collection - TREFOIL CREWNECK SWEATSHIRT. Adidas Originals style - nothing more to add. This sweatshirt presents the characteristic Adidas design in the form of a large logo on the chest.
See here: Adidas sizes
2. Shirt with patterns - Hollister
Not necessarily white this time. We assume that you have already had it in your closet for a long time. And good, it's a classic inspired by the style of world icons of fashion minimalism, from Carolyn Bessette-Kennedy, through Phoebe Philo, to Scandinavian instagramers who are in love with the basic color palette.
The Tie-Front Easy Woven Shirt from Hollister is red with beautiful flowers and will fit both jeans and skirts. You can roll up your sleeves in warm weather or leave them long.
See here: Hollister sizes
3. White dress - Ralph Lauren
Alexander McQueen, Loewe, Altuzarra, Zimmermann, Valentino, Miu Miu, Louis Vuitton, Chloé and Erdem. These are just a few of the brands urging you to wear white dresses, in which in spring 2020 we will feel like you are on a great Greek holiday. Airy, trailing cuts embedded in snowy or cream white now also offer most chain stores, so you can easily order them straight at home.
Interesting white dress by Ralph Lauren - Cotton Oxford Shirtdress inspired by matching lines of a classic Oxford shirt. The Ralph Lauren shirt combines characteristic details, such as a pointed collar and button closure, with a feminine A-shaped skirt.
See here: Ralph Lauren sizes
4. Straight leg jeans - Levi's
Denim, a classic that is fashionable again today. More than ever. Well, except maybe at the turn of the 90s and 00s, to which today's trends consciously and directly refer. Denim uniforms called Canadian tuxedo, pencil skirts made of denim and increasingly new faces of denim jackets are back in favor.
Levi's "501® Crop Jeans" jeans with a new shortened leg. The iconic leather stitch on the back of pants, a raw finish at the bottom and a simple and classic cut.
See here: Levi's sizes