Bag styles
A handbag is an inseparable element of a woman's wardrobe. It should be perfectly matched to the outfit, and at the same time comfortable, handy ... and fashionable! Stylists and fashion bloggers compete in advising which handbag we absolutely must have. The problem is that the number of names and technical terms can sometimes make you feel crazy. That is why we have prepared a special guide to handbag styles for you. How are they different from each other? Check!

Shopper Bags, Clutch & Handheld Bags, Messenger Bags, Athletic & Functional Bags, Luggage & Trunks and many more - there is a huge selection of handbag models on the market. Each is characterized by something different, but most of them are modeled on classic styles. It is worth getting to know them to be able to consciously navigate the world of fashion.
Handbags can be classified in a thousand different ways. The most basic division is based on shape and size, which, of course, is followed by functionality. So let's take a look at the most popular handbag styles - from the tiny to the largest.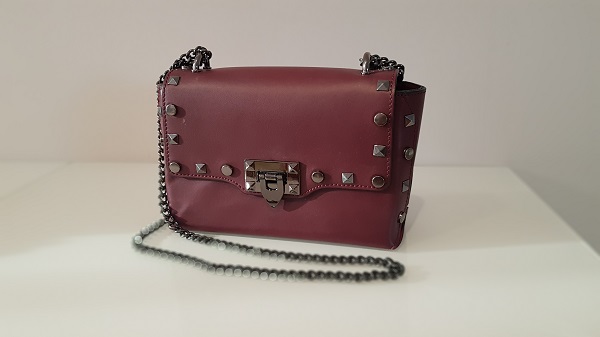 Clutch & Handheld Bags
A clutch bag is a small bag, mostly rectangular. Its characteristic feature is the lack of a handle and a strap - the clutch bag is held in the hand, which adds style to an elegant evening outfit and emphasizes the self-confidence of the owner. A clutch bag will beautifully display well-groomed hands and nails. Only the most necessary items, such as keys, phone or lipstick, will fit in it. Increasingly, manufacturers, guided by the convenience of customers, offer a variant of a clutch bag on an elegant chain or strap.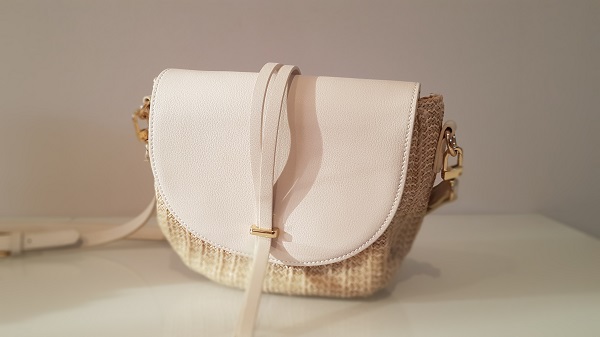 Postwoman
Of course, the postman took its name from the profession. Resembling the shape worn by postal workers, this single-chamber bag has a lot of capacity. The long strap allows you to wear it over your shoulder. This makes the postman bag not only extremely comfortable, but also universal - it fits just as well with a romantic, girly styling, formal attire to the office and to the everyday urban look.
Bag
The bag is a hit of the casual style. It has a characteristic shape - it is a single-chamber bag with a loose structure, often closed with an additional strap or string that acts as a welt. Worn on an elongated single ear or a short strap, it resembles a sailing sack. Such a bag is thrown over the shoulder - and goes into the whirlwind of everyday activities!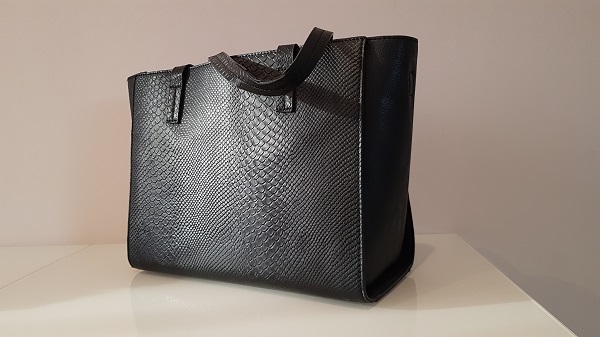 Shopper bag
Shopper Bag is sometimes also called "tote" from English "to carry". It can have a rectangular or trapezoidal shape, a stiffened bottom and double, short ears, which make you think of a basket. It is a large bag that - as the name suggests - can easily accommodate any purchases. But not only! It is perfect for everyday use for ladies who like to have a lot of different little things with them.
Trunk
The chest was originally called the doctor, because these kinds of bags were used by doctors to store medical instruments. It has a flat bottom and rounded sides. The rigid material of the walls ensures the safety of stored items. Due to its characteristic structure, the trunk exposes the clasp in an interesting way, hence various solutions are used here: with a zipper, a buckle or - as in a real medical bag - stylish earwires.
Backpack or handbag?
The backpack is usually associated with school years, but you do not have to give it up, even when you grow up from childhood! Because the backpack is not only a padded school satchel or a sports gadget. A backpack is actually any bag that can be worn on the back with two straps. It is an attribute of people who value comfort.
Men's classic
Fashion is becoming more and more universal and what until recently was reserved only for men is now successfully adapted to women's wardrobe. A briefcase or a leather briefcase has become an attribute of an elegant businesswoman. It fits not only women who like to wear masculine!
Briefcase
Briefcase is the queen of efficient organization. Its interior full of compartments and rigid walls ensure the security of the documents stored in them. A briefcase usually has a short, single or double handle, as well as an additional shoulder strap. Since easy access to documents is extremely important for the owner of the briefcase, such a bag must open very wide - for example with a long zipper or a deep-sewn flap.
Sachet
The sachet is a typically male counterpart of a women's clutch bag. It will fit the most necessary things - wallet, keys, documents. You can carry it on your shoulder or in your hand. Some sachets have a short wrist strap. They come in various variants - with a flap, with a zipper, with a buckle and even with a key!
Are these already all kinds of bags? Not exactly - but certainly the most popular ones today. Various varieties of basic styles have appeared on the fashion scene throughout history. They were often named after designers, like the famous Coco Chanel chanel. Interesting and telling names also come from the original use of the handbag or the way it is worn, for example a wristlet, or a bracelet (from "wrist"), is put on the wrist, and the saddle (called "saddle") it is nothing but a saddlebag, placed on a horse's saddle.
The nature of the handbag is of course also influenced by the material from which it is made. The leather of each handbag will add classic elegance, the fabric will be closer to the boho style, and a raffia or straw bag will be best suited for a hot day at the beach. Decorations, fasteners and belt mounting are equally important - their color, shape and material. However, when choosing a handbag, you should be guided primarily by your own needs and taste: it is not worth forcing yourself to wear something that does not fit our lifestyle and instead of a practical accessory, it will be an unnecessary burden.
Are you looking for designer handbags for women and men? Recommended brands: