Information
Shoes that every woman should have

The favorite element of every women's wardrobe is footwear. Every man, especially a husband with experience, knows how women love footwear. The more the better, and the best if there were a whole lot of them, and there is always room for a new pair. However, it is worth emphasizing dear men that you have basic shoes in the wardrobe, as well as women - shoes that are mandatory in the women's wardrobe. See the basic 6 pairs of shoes that have won the hearts of elegant women.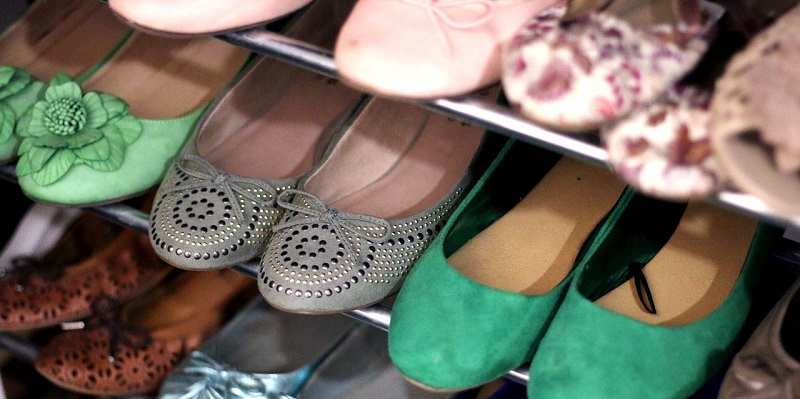 Classic high heels, or shoes must have an elegant woman
Simple, built-in heels are a total classic that must be placed in the wardrobe of every elegant woman. Ideally, if they are uniform, without unnecessary decorations and accessories. Pumps for every occasion are above all those in the color of bloody red and black, which match different styles and regardless of the circumstances always look good. It is also worth investing in high-heels in pastel colors, which are perfect for casual summer dresses.
For example, footwear: Zara.
Ballerina, shoes straight from the fashion capital
Ballerinas are nothing more than ballet shoes with a harder sole promoted by the icons of the French cinema. These delicate, feminine footwear will work great in any style. It is good to have several pairs in your closet and always carry them with you in case the pins are worn out. Ballerinas are the most comfortable women's shoes, especially if they are made of leather. Despite its simple shape, it is distinguished by elegance and elegance. After all, they are reigning in Paris streets for good reason.
For example, footwear: ECCO.
Chic loafers or moccasins
Loafers are a kind of moccasins, which are usually made on a hard sole with a low heel. Both of these models of women's shoes are another must-have item in the wardrobe of an elegant woman. They are a bit more formal than ballerinas and will work better in combination with spring or early autumn stylizations. The most stylish models include snakeskin-pattern shoes or smooth brown tones.
For example, footwear: Vans.
Elegant autumn boots on a flat sole
Boots are a kind of autumn women's footwear that has not gone out of fashion for several seasons. They are simple and elegant, and are ideally suited to any stylization. It's best to choose uniform boots in black or other dark color. It is also worth paying attention to the material they are made to not soaked during rainy autumn days.
For example, footwear: Clarks.
Sandals - women's shoes perfect for the summer
Sandals are a type of footwear that emphasizes our delicate feminine beauty and grace. Therefore, it is best to wear them in light skirts in bright colors, as well as for short shorts and tops. An interesting proposal, which should also be in the wardrobe of every elegant woman are tied high-heeled sandals, extremely modeling the foot and adding sex appeal.
For example, footwear: Nike.
Black tight boots, or the quintessence of women's elegance
High black boots are timeless and probably the sexiest women's shoes. They look great in combination with elegant, simple dresses that end in front of the knee. These shoes are a must in every women's wardrobe. Well, if we have at least two models, including one on a thin, low heel.