Fashionable, often used by adults, but also children. As we well know, the second group of users will more often require the cleaning of this type of shoes. How to deal with suede shoes? How do you clean this type of shoes? Read about all this in our morning.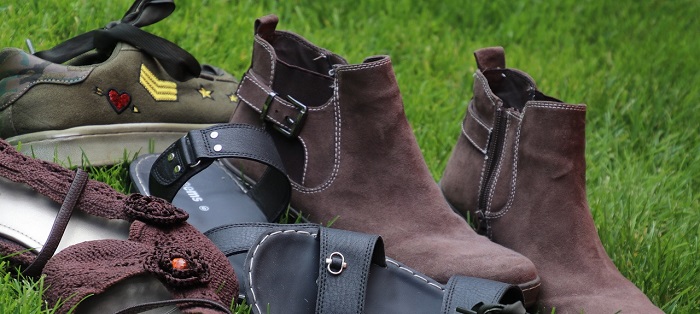 Suede shoes - advantages
There are many reasons to love suede shoes. It's all about appearance. No other material will give the shoe color its unique depth. Suede shoes look great both on a daily basis and at official meetings, which makes them a universal choice. They can satisfy even the most demanding customers! Comfort of use is also important. Such shoes are not only soft to the touch, but also flexible. They adjust to the foot and keep the heat well. This is a trait that we will appreciate especially in autumn.
Suede shoes - disadvantages
Unfortunately, there is always "but". In this case, it will be some awkward suede features. It reacts badly to moisture, is susceptible to damage and requires special treatments as part of maintenance. As a result, you have to put in a little effort to keep the original, aesthetic look. However, do not be discouraged! Thanks to several practical tips, you will keep your suede shoes in good condition with a small amount of your own contribution, thanks to which you will enjoy them for a long time.
Homemade ways to clean suede shoes
We will start with the activities that we are able to do without the use of specific preparations. For example, bread. The outer layer of his skin will cleanse the suede of small dirt. You should gently rub the surface of the shoes to remove small dirt and pollen. Necessarily dry! It should also be remembered that the bread can not be fresh. Otherwise, we will get the opposite effect from the intended one.
Another tool that we can use to combat dry dirt is the ordinary toothbrush. You should rub the suede gently. Not under the hair! For obvious reasons, it is worth ensuring that the toothbrush is clean and fairly new (its bristles can not be hard).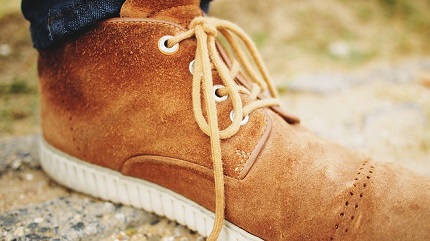 Eraser
Another interesting method is the use of a scrub rubber. It must be white! You can also use it to dry dry dirt. The disadvantage of this solution is the need to get rid of the traces of the eraser with a brush.
The final method for cleaning
If the above advice has failed, then it is time to apply knowledge in the field of chemistry. A popular method is to make a solution of baking soda and milk. On the Internet, we can find various information about their proportions and it is difficult to state clearly which will be the most appropriate; it is basically the safest to add a teaspoon of soda to a glass of milk and, if necessary, the amount of soda should be slightly changed for subsequent uses in accordance with your own previous experience. In the mixture obtained in this way, soak the cloth and - again: gently! - we rub shoes with her. This method should help even with harder spots.
If you have a problem with another type of dirt, it will require a more individual approach. It is impossible to predict all situations, but do not worry - if you have any problem, certainly more than one person already had it and managed to solve it, and the method is already placed on the Internet. This is how you can find ways to remove more specific dirt, such as chewing gum on the sole.
Care of suede
Care of suede shoes becomes more difficult when weather conditions are at stake. Suede badly reacts to moisture, so you should spare him a walk when the window is raining or snowing. Even longer exposure to the sun's rays is harmful to him - the material can lose its color. Suede footwear should not be wet cleaned, especially in the washing machine. It should first dry out, preferably at room temperature. This process should not be accelerated with the help of a dryer or by placing them at the radiator.
Suede cleaning
If you have more serious plans for your suede shoes, then it's time for more-paid methods to keep them in good condition. Measures for their care are not expensive and should not have a noticeable effect on our home budget. It's worth learning how to do it yourself - it's best to practice cheaper shoes with eco-suede - so you do not have to pay for professional cleaning, which is more expensive and more time-consuming.
Before we start cleaning shoes, bring them to their default state, that is, smooth their invoice, violated by their use. It's best to use a special suede brush for this. Their prices start at just under PLN 4, however, it is better to invest in a higher quality alternative; this can be purchased, depending on your needs, for between 20 and 50 zlotys.
Stains on suede
Stains on the shoes can be removed in various ways. In addition to the above mentioned, we can replace the eraser with a special suede leather cleaning block (about PLN 8-30). Their important advantage is to improve the appearance of shoes, among others by standardizing their color. In addition, suede brushes usually have a page with rubber inserts that can be removed even deep spots.
Physical removal of defects is not enough - if you want to keep suede shoes for as long as possible, then you still need to impregnate the shoes with a special spray (10-50 PLN). We recommend more expensive, because the use of agent of undetermined quality can not only irreparably damage shoes, but even be harmful to health. A well-known brand is Tarrago. A good impregnation protects shoes from moisture, dirt and grease, and also allows you to easily remove water.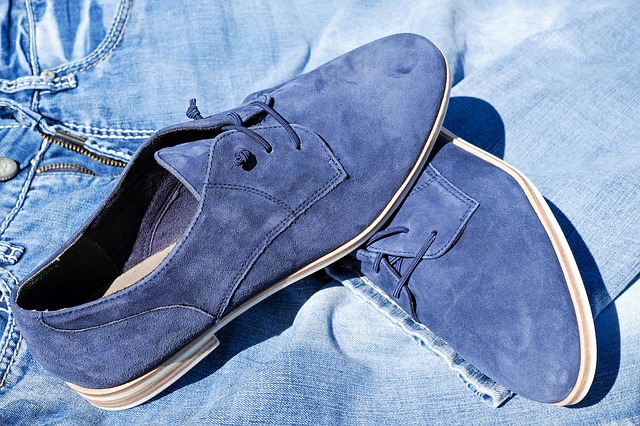 We hope that after reading this short entry you already have a better idea about the issue of caring for suede shoes. Do not be discouraged by potential problems with this material! Its use in the production of not only shoes, but also clothing indicates that it is worth of interest, a popular type of skin. Not only women, but men all over the world can count on the fact that producers of both these goods and tools for their maintenance will put a lot of effort into making their products more and more accessible and easy to use, and every problem that meets them, it will be quickly resolved.
Where you can find suede shoes: