A Guide For Men's Clothing

It has to be stated that selecting proper items of clothing for a boy or a man is not an easy task. A number of variables has to be taken into account, with the currently applicable style trends being only one of them. Customers willing to purchase clothes that will suit them perfectly frequently ask us how to measure their chest size in order to select shirts, blouses, sweaters, or suits that are labeled S, M, L, XL or XXL in either brick-and-mortar or online shops. Today, we have decided to publish an article that will make the discussed task much easier, allowing customers to make purchases much quicker while at the same time being more than sure that the purchased product will not need to be returned to the store a few days after buying it. Let us solve the measurement-related mystery!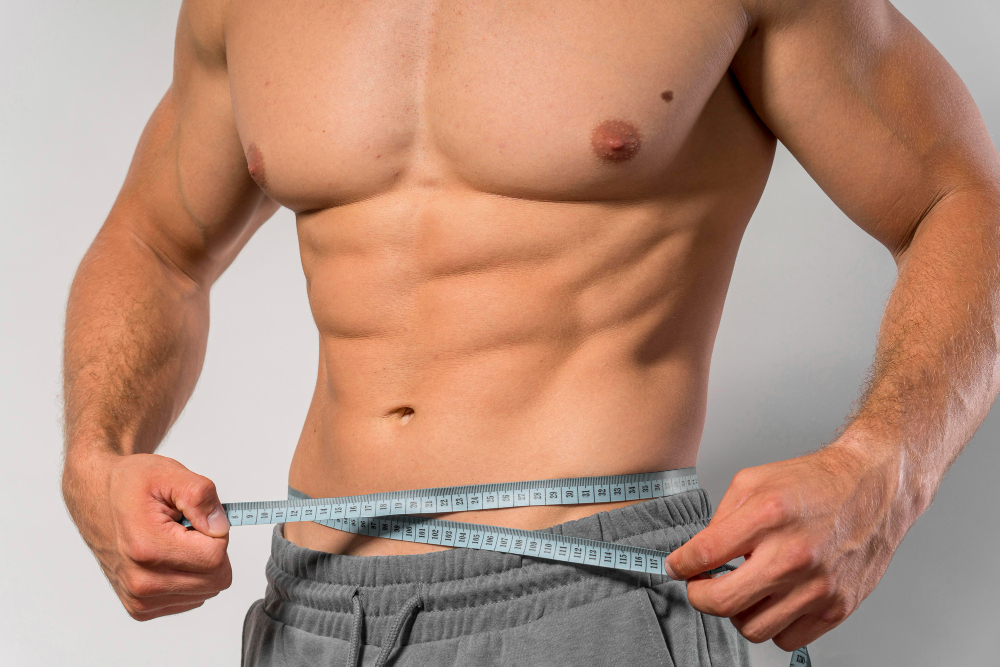 Understanding Your chest measurements
At first, you have to truly understand your chest, neck, sleeve, and waist measurements. Please keep in mind that they are vital and cannot be neglected, especially if you want to wear a particular item of clothing on everyday basis, for example - to school or to work. The most important thing that many men tend to forget about is that the aforementioned measurements should not perfectly match your body type. Why is that? For example, if you opt for a shirt or sweater, in the case of which sleeves are perfectly adjusted to the dimensions of your hands and arms, there is a high probability that the item will be simply too tight in that area, causing discomfort and making you look unnatural. We are more than sure that you would like to avoid that, right? There is always the need to add at least several millimeters to all dimensions in order to be sure that you will be able to use a given item of clothing freely, without it restricting your movements or making them simply impossible.
Support of another person
What is more, while taking measurements, especially the ones of your chest, you have to take into account that even though it is perfectly possible to do so all by yourself, you should always opt for the support of another person, either a seller in the shop or your friend/family member, as it will be the guarantee that the measurements have been taken in an accurate manner and that there will be no problems resulting from some flawed assumptions made.
Good advice - try before You buy
Please keep in mind that even if the measurements are perfect and you simply do not feel natural in a particular item of clothing, it is a much better idea to start looking for a different one that would perfectly highlight your style and personality in order to avoid disappointment in the long run and wasting a lot of money on a product that you will not wear in the future. All right, we think that all the basic tricks and tips concerning measurement taking have been provided, so let us now proceed to the main topic of this article, namely - to measuring your chest size!
How to read the label of a shirts and jackets?
To start off, you have to know that in many cases, especially while purchasing shirts and jackets, you can find chest measurements specified in the tag attached to the item. In the majority of cases, they will be provided in the "43R" or "41L" form, for example. It will make identifying them among others vital measurements remarkably easier, even for an inexperienced fashion aficionado.
You have to know that the number specified is typically provided in inches, whereas R and L letters are not to specify right or left side of the item or clothing, but they refer to regular (R) or long (L) chest sizes. As it can be easily guessed, the former is the most common one, whereas the latter is reserved for remarkably tall gentlemen.
Chest Measurements
To specify your very own chest size, you have to take a measuring tape that is capable of taking measurements in inches and wrap it under your armpits at the fullest part of your chest. If you are unable to take or read measurements taken, it is the best possible solution for ask a family member, friend, or clerk in a shop for help. It will eliminate the risk of making improper assumptions that will in turn result in purchasing an item of clothing that will not be perfectly adjusted to your body type and dimensions. What is more, do not constrict the tape in order not to take too accurate measurement, which will directly translate into a shirt, blouse, sweater or blouse being too tight.
Repeat said measurements from time to time
After doing so…you are done - you have successfully found the exact chest size that will make it possible for you to purchase items of clothing with ease for at least several months! Keep in mind to repeat said measurements from time to time, as your body constantly changes and develops, especially if you are young - it means that an inch or two may have to be added to or subtracted from the initial numbers identified. Similar undertakings have to be performed if you want to learn, inter alia, your neck size. The procedure is almost identical - the only thing that is different is the area where the measurements are to be taken to be considered accurate and valid.
Do not forget about yet another important principle that should always be followed while purchasing items of clothing in brick-and-mortar stores or - which is much more plausible nowadays - in online shops. You should always try out a particular shirt, suit, or blouse before buying it. It is great to know one's own measurements, even the most up-to-date and accurate ones, but they should not replace properly trying out a given product to check whether or not it is a suitable one and whether you feel comfortable and self-confident. Trying an item out is also a great way of specifying if it is not faulty in any possible way or for, as there may be some flaws, tears, or discolorations that - while quickly spotted - can prevent you from purchasing a given product just to throw it away after a while or start browsing the Net in order to learn how to get rid of a given issue that makes a shirt or a sweater look suboptimal in terms of aesthetic features.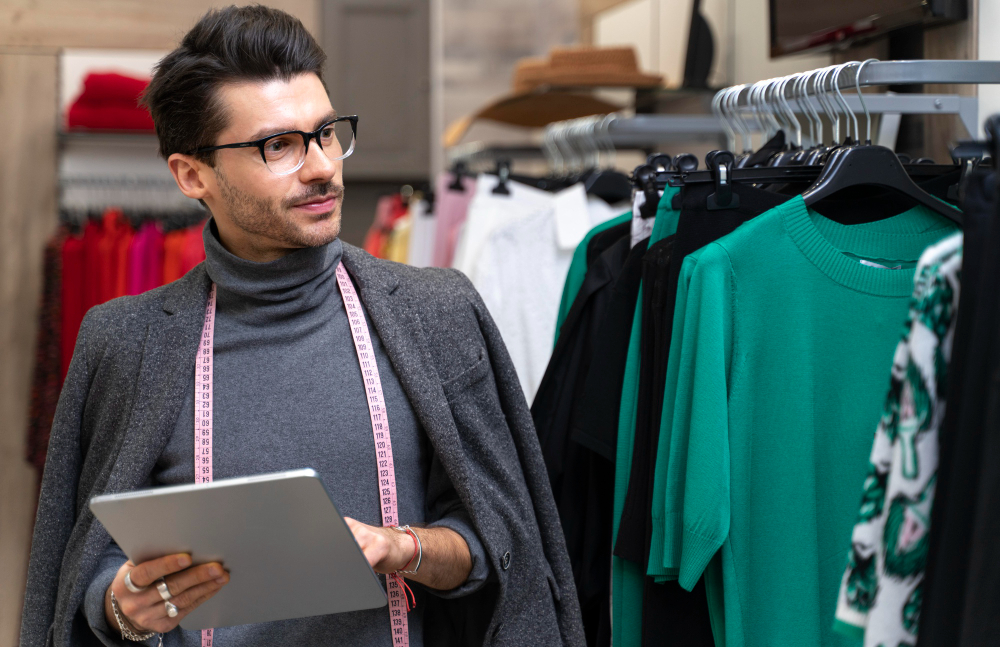 Dimensions on labels and reality
Moreover, you should be aware of the fact that the measurements provided in the labels and tags are not always 100 % valid and exact. Even if they match yours 1:1, we still recommend you to try a desired item out in order to check whether the provided size is the right one. The problem is the most prevalent when it comes to footwear, where there may be differences of approximately ½ to 1 size in comparison to the data specified by the producer, but do not be mistaken and do not assume that the problem is non-existent when it comes to items requiring you to take chest measurements.
Now you know all the basics connected with chest-related measurements and we hope that this article will make your clothing-oriented shopping sessions much shorter and more satisfying! If you would like to know something more about the matter or have additional questions that you would like to ask, do not hesitate to contact our representatives - they will gladly help you, as well as dispel all the doubts you may have! We are always here to support you and guide you with regard to fashion and technicalities that are either unusual or rather obscure!
Alpha size chart
| Alpha | Chest Size | Neck Size | Sleeve Length | Waist Size |
| --- | --- | --- | --- | --- |
| XS | 32" - 34" | 13" - 13 ½" | 32" | 26" - 28" |
| S | 35" - 37" | 14" - 14 ½" | 33" | 29" - 31" |
| M | 38" - 40" | 15" - 15 ½" | 34" | 32" - 34" |
| L | 41" - 43" | 16" - 16 ½" | 35" | 35" - 37" |
| XL | 44" - 46" | 17" - 17 ½" | 36" | 38" - 40" |
| XXL | 47" - 49" | 18" - 18 ½" | 36.5" | 41" - 43" |