Information about shoes
We will try to present all types of footwear we know, but we know well that it is not possible to present all those that are used by us - the users of shoes. We will not share footwear for women and men or children for several reasons. Nevertheless, we will not omit the important aspect of the types of heels in women's shoes.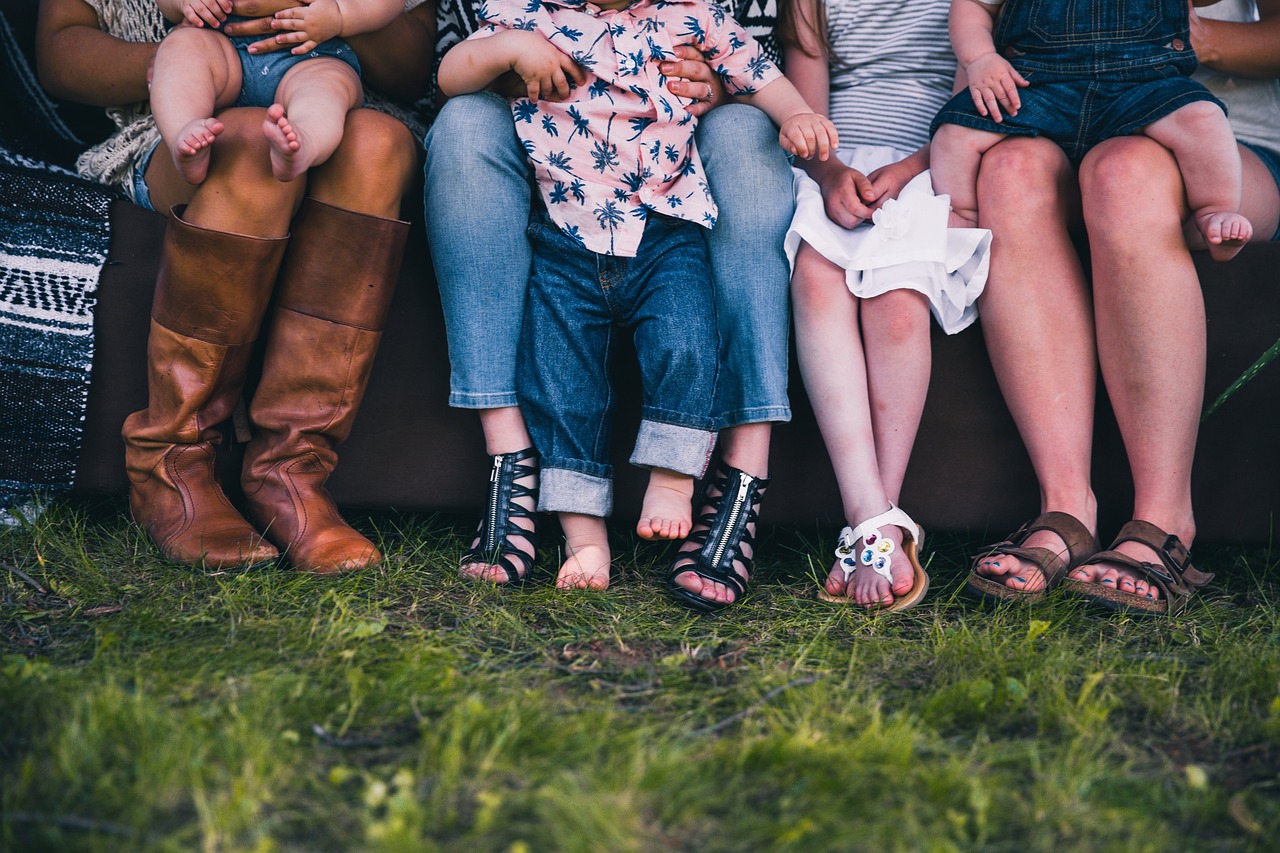 Types of heels
As it is commonly said - which country is such a custom. The point is that the naming of heels may vary from country to country. Nevertheless, in the world we have about 15 kinds of heels in women's shoes. Below we have prepared a short list of the most frequently used heels in footwear by manufacturers.
Ankle Booties
Duck also known as Slingback Heels (heel height about 5 cm)
High-heeled Boots
Heel bell (heel height about 7 cm)
Spool Heels
Cone Heels (heel height about 8 cm)
Kitten Heels
Italian heel (heel height about 8 cm)
Pumps
Platform Heels (heel height about 9 cm)
Wedges
French Heels also known as Louis Heels (heel height about 10 cm)
Stilettos (heel height about 12 cm)
Mules
Corset Heels
Every woman should have a place in her wardrobe, even for a few basic pairs of heels. It can not be concealed that women's heels on the leg attract more than sports shoes. An elongated silhouette, grace, slimming legs, self-confidence and sex appeal - these are just a few features that characterize women who wear shoes with heels. Of course, not every woman can cope with high-heel gait (Stilettos) because there are many solutions on the market. Therefore, each woman should adjust the heel to her skills and, of course, the further part of the dress. For less determined women or more comfortable, you can recommend lower heels - Kitten Heels or Block Heels.
Types of women's and men's shoes
The following list of women's and men's shoes probably does not represent the whole, but there are the most popular and most-produced shoes by footwear manufacturers.
Classic sandals
Classic sandals are a must have for summer for men and women! Leather and material sandals, on a buckle or velcro, black or brown - these and many other questions with one type of footwear.
Women's heeled sandals
Do you love to emphasize your femininity? High-heeled sandals are the perfect solution for the summer!
Booties on a cothurnus
In colder weather boots at wedge heel will work. They are not only nice but also stable and comfortable!
Women's heeled Boots
The perfect solution for women who like to dress skirts and dresses on cooler days. These are high heels!
Flip Flops
Flip flops, or flip-flops, are the perfect solution for hot weather or swimming out!
Wedge sandals
Grace, elegance and comfort in one - it's just wedge sandals!
Platform Sandals
Sandals on the platform are footwear ideal for lovers of comfortable, but also beautiful shoes!
High top sneakers
Can you imagine something more stylish than high sneakers, for example Converse?
Peep Toe Pumps
Extremely feminine pumps peep toe is an interesting solution for every woman.
Lace Up Pumps
Pumped laces are an intriguing offer for those who like retro style with modern elements!
Oxford Shoes
Oxford is a proposal for stylish women who closely follow fashion trends.
Moccasin
Loafers are classic and comfort - they fit into trousers as well as denim elegant stylizations.
Biker boots
Biker boots, or differently motorcycle boots, is a proposal for brave women who want to emphasize their rock'n'roll style!
High Heel Booties
High heels are more than just regular shoes. Do you love heels? You must have these shoes in your wardrobe.
Officer boots
You do not have to ride a horse to afford trendy and stylish officers. They fit for walks in the forest or barbecue in the garden on cold days.
Ballerinas with shank
Extremely stylish ballerina with an uppers available in interesting colors, matching most women's outfits.
Ballerinas with claps
Ballerina with a clasp for a chic outfit and an elegant meeting.
Skate Shoes
You do not have to be a skateboarding fan to afford comfortable skater shoes. Footwear is convenient for meetings in the garden or going out to the city.
Low sneakers
You do not have low sneakers yet? It's time to stock up on a new trend!
Pumps on the platform
Pumps on the platform for women's trousers, jeans and other summer stylizations.
Wedding shoes
Are you getting married? Soon the most beautiful day of your life. Fashionable and comfortable wedding footwear is the basis of a successful evening.
Sailing shoes
Perfect for the summer for everyday outfit - sailing shoes. You will not only use the boat, but also the lake, vacation in the forest or a weekend meeting outside the city.
Espadrilles
Shoes from Spain - light and comfortable. Comfort for our feet. Shoes made of delicate materials, mainly in bright colors.
Classic winter boots
Always fashionable, perfect for fall and winter - classic boots. They fit the suit, the dress and jeans.
Classic boots
Classic boots - a shorter but equally effective version of boots. Often offered smooth boots with small inserts in black, gray or beige.
Winter boots laced
Do you like lace-up shoes? Winter boots are perfect for you.
Soft ballerinas
Soft and extremely light ballerina for every summer style for women and girls.
Peep-Toe Ballerinas
A combination of convenience - ballerina with elegance - a peep toe cut!
Classic Ballerinas
Classic ballerinas should be in every wardrobe of a woman, but also a young girl. Comfortable, interesting, colorful and often used in recent years.
Japanese flip flops
Perfect for both the beach and the lake, as well as sightseeing in the hot weather. Delicate, light, athletic and manufactured by the majority of sports brands: Nike, Adidas or New Balance.
Wedge Heel
Always be trendy - choose pumps on wedge heels! Colorful or bright, they blend in perfectly with summer stylizations.
Pumps shoes
Shoe pumps are footwear that will perfectly highlight your femininity. They fit into everyday stylization and evening dinner in a restaurant.
Sneakers
Sneakers or otherwise sneakers are "must have of every" woman and man. Increasingly used both for loose exits as well as elegant clothing compositions. One of the most popular: Converse.
Lordsy shoes
In this year's wardrobe you can not miss the lords! One of the most interesting solutions of recent years.
Lace-up shoes
Going on vacation? Will you walk a lot? Make your shoes lace-up. Comfort for feet with long walks, comfort for legs and most importantly, their appearance.
Snowboots
Snow boots - warm, elegant and add charm in cold days! Comfortable and comfortable, and at the same time fulfilling the most important tasks.
Cowgirl boots
Do you like Western-style style? Then cowgirls are shoes for you! Interesting, distinguishing from the crowd and bold.
Trekking sandals
Trekking sandals - perfect for summer trips in the mountains with small rocks or a gentle path.
Trekking shoes
Are you going to the mountains? You need a good footwear! Trekking shoes for men and women are ideal for this.
Sandals
A wide range of sandals will allow you to choose the perfect fit, color and accessories - fashionable, sporty, elegant and comfortable.
Slippers
Slippers, dippers or home shoes - that's all you put on when you come home!
Clogs
Wooden footwear for the summer? Yes! It's the perfect idea to change shoes, comfort and style.
Thongs
Each of us chooses footwear to suit your taste and style. If you do not like sandals or flip-flops, maybe you prefer elegant flip-flops with accessories? Very popular: Crocs.
Wellingtons
The weather in Europe is not always perfect, so it is worth buying the right galoshes before. This type of footwear will work on rainy days, going to the forest or fishing.
Thigh high boots
Thigh boots - shoes that will undoubtedly emphasize your legs! They fit elegant and everyday stylizations.
Knee boots
Do you want to be taller, but at the same time wear comfortable footwear? Kneel high heels are the right choice.
Do you know that shoes ...
1. The oldest shoes in the world are classic sandals. They were found at Fort Rock Cave in Oregon, USA.

2. Do you know that there are flip-flops in the world that cost 12 600 euros? They were designed by David Palmer.

3. The Converse brand created clothing and footwear only for the needs of American pilots and soldiers during World War II.

4. The first woman who publicly established high heels was the French princess Katarzyna Medycejska.

5. Modern moccasins are modeled on the traditional footwear of Indians.

6. Keds is the brand that gave us the world's first sneakers. They were produced by Charles Goodyer Jr., whose father Charles Goodyear invented the gum.