Types of sweatshirts
Women's and men's clothing we wear on a daily basis is not limited to elegant and stylish stylizations. In addition, in cold weather, we will not just wear jeans or T-shirts, but also a sweatshirt. What are the types of women's and men's sweatshirts, what are their styles, designs and other solutions. You will find out all about this in the list below - types of sweatshirts.

At least several types of blouses can be distinguished, which will differ from each other by the method of donning, finishing or the material from which they are produced. Among the most popular sweatshirts available on the market, we can find sweatshirts, kangaroo, hooded, sports, worn by the head, cardigans, in the type of baseball, fleece and longsleeve.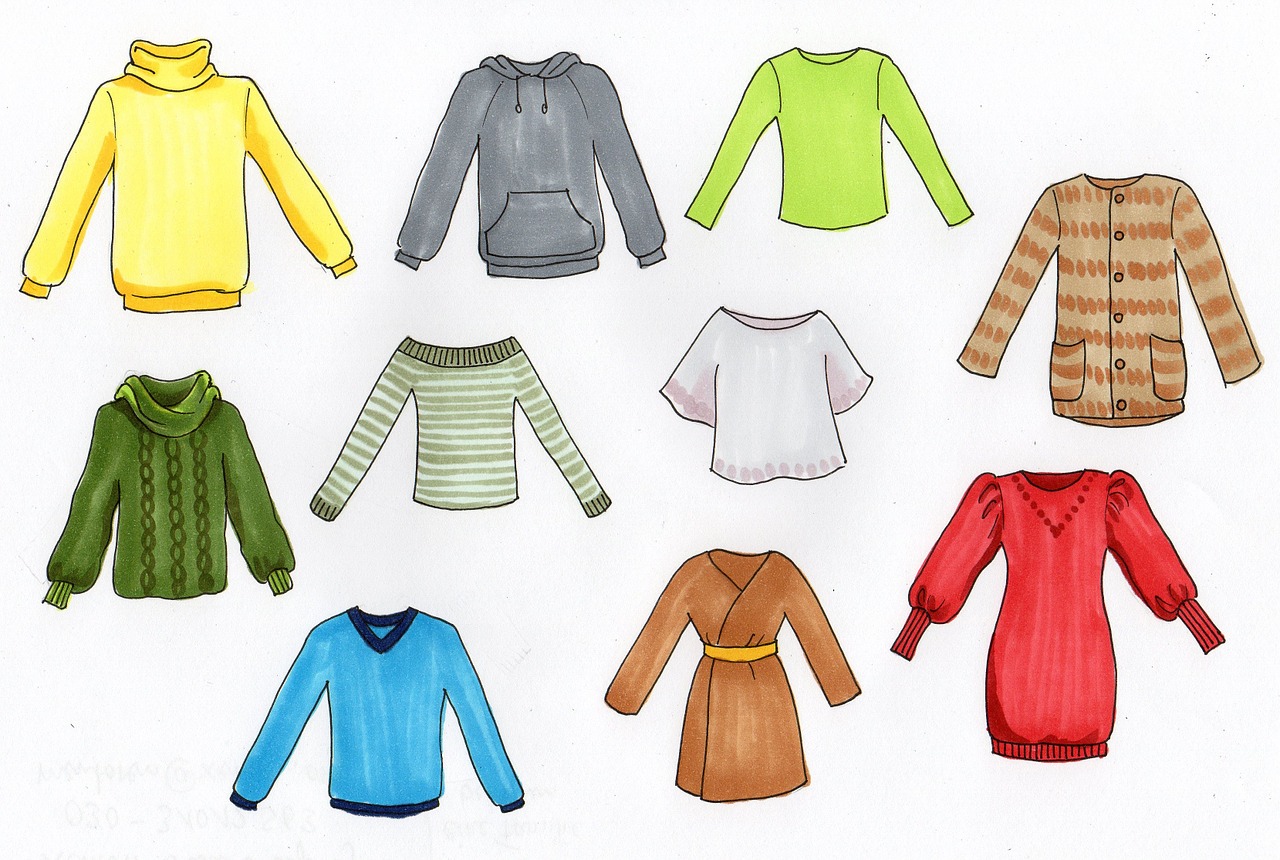 Blouses for everyone
Each of these sweatshirts is comfortable, usually made of soft, pleasant material, which is very highly valued by people who prefer this type of everyday clothing. Sweatshirts are always fashionable. Regardless of the seasonal trends introduced, sweatshirts are always an indispensable element of a wardrobe under an unchanging form. There is probably no person who would not have in the closet, even one sweatshirt for cooler days, regardless of age or gender. Their popularity has led to the fact that in the majority of branded and less-branded shops, we find long-sleeved sweatshirts matching a particular figure. They are available for sale from size S, to sizes even several times duplicated XL.
Why are sweatshirts often chosen?
Sweatshirts are chosen by us because they are comfortable, they do not create movements, they cover up body imperfections, they are stretchable, they perfectly wick moisture away. Because they are usually made of natural materials such as cotton, and they are also associated with sport, which has recently become a very popular form of active recreation. What's more, these types of sweatshirts are an addition to sportswear, such as sweatpants, a sports shirt or sports shoes.
Hoodie
It can be combined with both a pair of jeans and chino pants, where the whole styling will be casual. Due to its "ordinary" appearance, this simple hoodie suits everyone - a man and a woman. We can look freely in the sweatshirt, sportily, and at the same time interesting and with taste - it all depends on the color scheme!
Crewneck sweatshirt
A classic sweatshirt without a hood, worn over the head and with a round neckline. Inspired by the activity - it is suitable not only for composing sports stylizations, but also for casual ones. Especially when it is smooth, without imprints and applications.
Sweatshirt fastened with buttons
Quite an original model of sweatshirts, primarily intended for men who want to stand out with their individual style. The button-up sweatshirt can fit into sporty elegance, preppy style (college sweatshirt) and streetwear. And it's always not only the buttons that distinguish it!
Sweatshirt with zipper
Comfortable, cozy, providing support in cold weather! The warmer you are - the better! Such sweatshirt is a women's and men's must have!
V-neck sweatshirt
Model with a characteristic spiked collar, usually made of a thin fabric.
Sleeveless sweatshirt
The sleeveless vest is a comfortable, practical and spectacular addition to the styling. This is not a very common model, thanks to which it stands out from others!
Long hooded sweatshirt
This oversize model is loved by young, stylish boys and girls! Unique design and unusual dimensions will change the style, which will certainly attract attention!
See also: