Information
A man in a well-cut suit always looks like a man of success. Can anyone achieve this effect? After all, we know cases in which men in suits look funny and awkward. Everything depends on the shape, material and ... knowledge! Here are some tips on how to choose the perfect suit suitable for the occasion.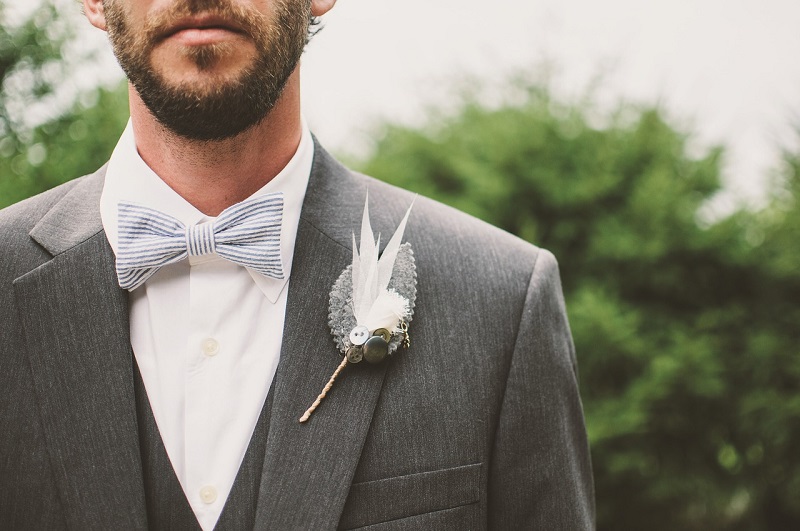 The suit material is important
Before you look at the cut, find out what material the suit is made of. It will be of great importance!
Wool suits with an admixture of wool work well as elegant evening outfits and more formal occasions.
Linen, cotton or corduroy suits are informal outfits. Perfect outside of work, when we want to achieve the effect of so-called "sport elegance".
Frames and types of men's suits
Let's start with the jackets, because they attract the most attention. They need to be great, do not give a feeling of discomfort and emphasize the strengths of the male figure. What types of jackets do you meet in stores?
Single-breasted - that is, blazers fastened most often on one button. They are great, they are fast in fastening and unfastening. Sometimes, in one-row suits, you can also find two buttons and even three buttons.
Double-breasted - increasingly rare, jackets fastened with two rows of buttons, sewn together. It's a very specific cut that optically thickens and fits badly, which is why less and less men choose this solution. Everything is however a matter of stylization and the right size!
And pants? Currently, just like in the case of jackets, he is moving away from very wide trousers to a suit. They look unattractive, they add kilos, they disturb the proportion of the figure. Men usually choose narrow trousers, with slightly tapered legs.
More information on men's trousers: men's trouser size conversion.
Male silhouette and suit
Assuming a single-breasted jacket, we have no guarantee that it will perfectly emphasize the masculine silhouette if we match it badly. Too big, too loose suits, it's always a bad choice. Gentlemen look terrible in them! That is why it is necessary to choose the right size, so that the jacket has a chance to properly "pin up" the figure. Should the fitted suit be ... too tight? No way! He just needs to lie, like a glove. Here's what you can choose.
'Super-slim' suits - good men will look like a complex figure and those who want to hide some shortcomings. In this jacket the waist is strongly emphasized, which perfectly masks unnecessary kilograms. Such suits are usually chosen by younger men.
Slim suits - less emphasize the waist, and more chest and shoulders. The perfect choice for those who like to show the results worked out in the gym. 'Slim' suits are well suited to your figure.
Classic suits - they are not cut at the waist, and the cut is designed to improve the comfort of wearing jackets and trousers every day. Classic suits do not wear the figure, so you have to pay attention not to choose too large size!
More information on men's silhouette: types of body male.
How do you know that the suit is good? A few practical tips
The styles and types of men's suits are a must for every man. Do not know the basics of this faux pas. And how to check if the outfit is definitely lying?
The buttoned jacket should fit perfectly with the collar of the shirt.
When hands are loose, the sleeves should not have any bends or concavities.
The shirt cuff should protrude about 1-1.5 cm under the jacket sleeve.
The pants should be fitted and the pockets should not go sideways.
The perfect suit emphasizes the silhouette, slims and shapes it, but does not give the impression of too-tight clothing that restrains the movements. Gentlemen should present themselves without complaint!